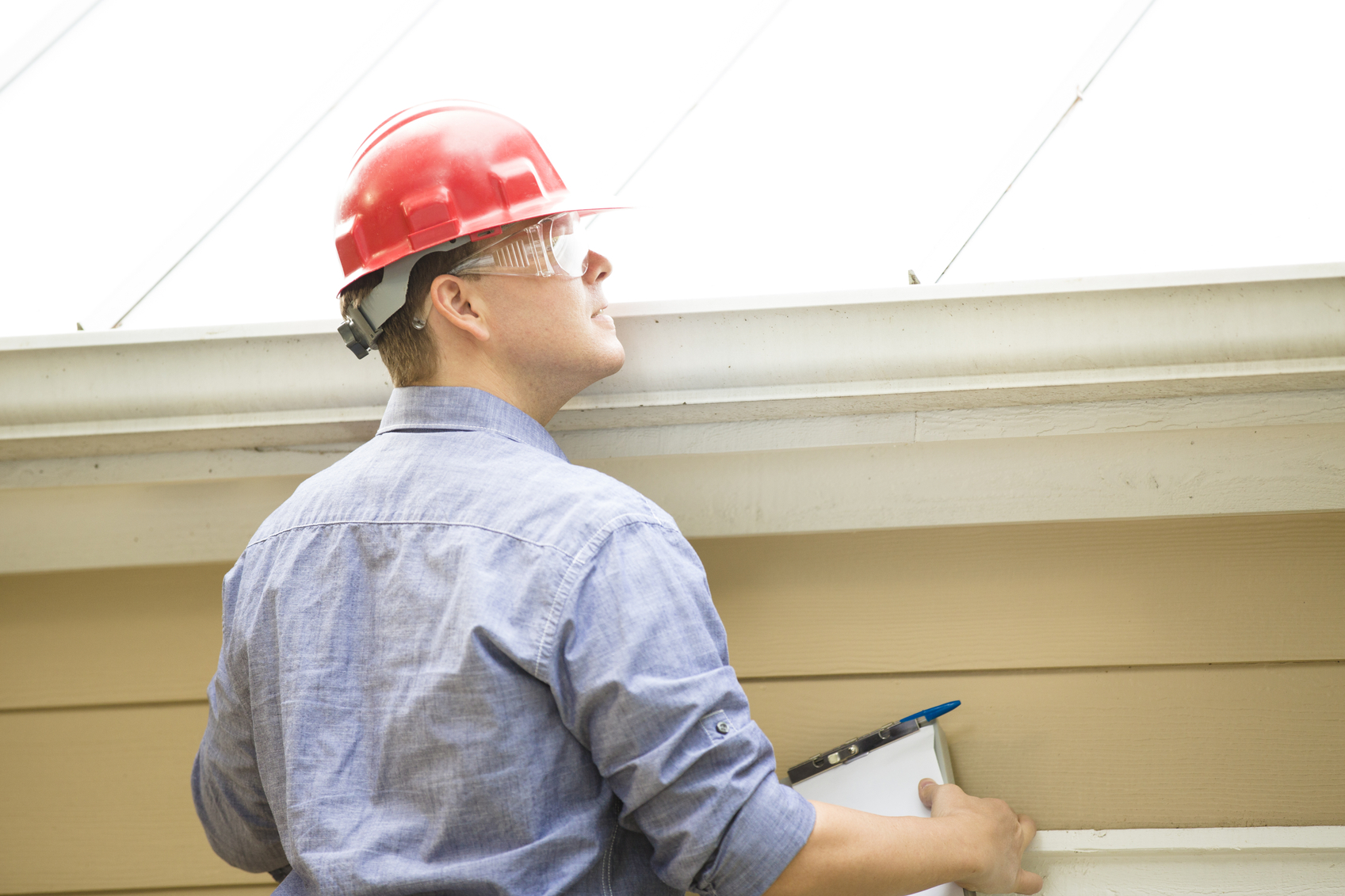 One Source Gutters in Houston, TX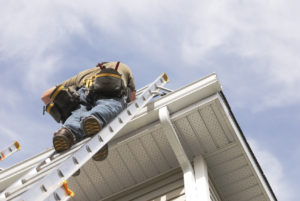 One Source Gutters is committed to managing any type of problem related to clogged rain gutters. Odds are a small repair is needed. Give us a call so we can do a full inspection including an accounting of annual rainfall volumes in Houston, TX. No problem is too big or too small for our experts. We have installation expertise to handle every concern you may have with roof water drainage. Rest assured that no matter what your drainage issue may be, we're always available to help make things right. Available when you need us, during the weekend too. Plus, we're right here in Houston. We can proudly say we provide the most skilled gutter repair and installation pros in Texas. For more information, just give us a call. We're here to help.
Our Skilled Rain Gutter Installation & Repair Professionals in Texas Are Among the Best in the Nation
The training behind our skilled professionals is second to none. The best part is that our rain gutter pros are right here in Houston. We know that it takes a skilled pro to help manage your issue with roof water drainage. So if you need help, you need to know that we take our customer's gutter and water drainage needs very seriously, so give us a call. You'll be glad you did.
Our Gutter Repair Procedures Are Done Professionally In Houston
One Source Gutters has the professional skills for dealing with issues related to full or clogged gutters or downspouts. Our skilled repair professionals use only guidelines which have been proven. It doesn't matter if you just need a small repair, we'd be happy to take a look. You can rely on our replacement professionals in Houston.
How to Select the Right Rain Gutter Specialist In Houston, TX
It's very important that you select a qualified repair and installation professional who's skilled in the type of roof water drainage system you need for your home. Whether you need a simple repair, or a complete rain drainage solution, you have to engage a repair and installation expert that you feel comfortable with. Our installation and repair staff are the best professionals in the market, so give us a call.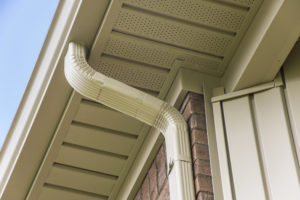 Services You Can Expect From One Source Gutters in Houston, TX
Most gutter repair and installation businesses that you contact, will likely offer you a core set of services and products that they offer. The basics of the industry include services like small gutter section and downspout repairs, and new installation of whole-house water drainage management systems. In a nutshell, it covers off all aspects of your home's drainage system for water originating from roof areas. That includes drainage away from your home. If your system is in bad shape, old and rusted, then repairs don't make any sense. If it's just dents, leaks or damage, then usually replacing a few parts and re-sealing joints is enough. In most cases, the basics may be enough to meet your needs now. In case you want a more specialized service, we offer a broad range of other services to meet your needs.
Every so often home owners, having to deal with rain gutter problems, need other services to handle their situation. Our expertise includes everything gutter related, such as seamless gutters, repairs, new installation, and the use of colored screws or rivets. And so much more than we can cover off here. So read below to discover more details about our expert gutter repair, replacement and installation services in Houston.
Find Out More About Specialized Rain Gutter Services in Houston, TX
One of the primary but specialized roof drainage categories you'll find, is for installing seamless aluminum gutters. No leaks and less maintenance. Another area of installation service you'll see, is for commercial and business applications. A third type of specialized service you'll see, is where they specialize in copper and plastic drainage systems. One more type of specialized gutter repair and installation service you'll find, is for multi-level homes and large commercial installation projects.
What to Look For When Hiring a Gutter Repair and Installation Contractor
Every gutter repair and installation contractor will follow a standard system. Ask them how they assess and quote a job. Feel free to ask what kind of follow-up policy they have. Also inquire about any building codes that must be followed. Another thing you should know about is if they've had to deal with difficult cases. If yes, how did they deal with the issue? Confirm how they accept payment. It's also important to know if they're insured, so make sure to ask about that.
Steps to Finding a Trustworthy Rain Gutter Replacement & Repair Company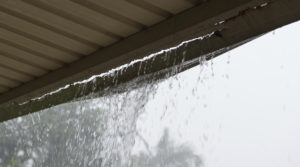 The first things you have to do is make sure that they're local. Proximity is very important. If the company is too far away, they may only come out if they have a space in their schedule. Which means you're not a priority. The second thing you have to do is make sure that they respond to your inquiries in a timely manner. The third thing you have to do is make sure that they offer the service you're looking for. And finally, the most important thing is that they're capable of meeting your needs. Because let's face it, if they can't, you'll be wasting your money. If you're at the end of your rope because your neighbor's tree crushed your rain gutter - just before a huge storm - you need help fast. With One Source Gutters you'll never have to worry.
Skillful & Quality Rain Gutter Repair & Installation Experts Aren't That Easy to Find in Houston - Give One of Our Experts a Call Today
Our professionals have been very carefully selected to ensure they deliver top notch service. They're highly qualified in their field. Developing excellent rain gutter system design, repair and replacement skills can take years. Now you're ready to hire an expert. You may just be looking for a basic repair service to fix an rain gutter leak perhaps. Or, could also be looking to replace old gutters. Or, something very specialized like fancy copper rain. Whatever your needs, for more information, call one of our specialists today. Our rain gutter repair and installation contractors are always available for you in Houston. Call One Source Gutters today!
Communities We Service:
Houston TX, Bellaire TX, Galena Park TX, Pasadena TX, South Houston TX, Humble TX, Missouri City TX, North Houston TX, Alief TX, Pearland TX, Deer Park TX, Stafford TX, Channelview TX, Fresno TX, Kingwood TX, Sugar Land TX, Barker TX, Friendswood TX, Highlands TX, La Porte TX, Manvel TX, Webster TX, Spring TX, The Woodlands TX, Crosby TX, Katy TX, Richmond TX, Baytown TX, Cypress TX, Seabrook TX, Porter TX, League City TX, Thompsons TX, Alvin TX, Beaumont TX, Rosharon TX, Galveston TX,
77001, 77204, 77206, 77207, 77208, 77210, 77212, 77213, 77215, 77216, 77217, 77218, 77219, 77220, 77221, 77222, 77223, 77224, 77225, 77226, 77227, 77228, 77229, 77230, 77231, 77233, 77234, 77235, 77236, 77237, 77238, 77240, 77241, 77242, 77243, 77244, 77245, 77248, 77249, 77251, 77252, 77253, 77254, 77255, 77256, 77257, 77258, 77259, 77261, 77262, 77263, 77265, 77266, 77267, 77268, 77269, 77270, 77271, 77272, 77273, 77274, 77275, 77277, 77279, 77280, 77282, 77284, 77287, 77288, 77289, 77290, 77291, 77292, 77293, 77297, 77299, 77052, 77203, 77202, 77201, 77010, 77002, 77003, 77009, 77006, 77004, 77007, 77020, 77019, 77026, 77011, 77098, 77008, 77023, 77030, 77005 ,77022, 77021, 77046, 77027, 77028, 77018, 77056, 77029, 77054, 77087, 77093, 77033, 77076, 77012, 77402, 77025 ,77401, 77051, 77016, 77057, 77013, 77081, 77092, 77547, 77091, 77055, 77024, 77017, 77078, 77061, 77045, 77096, 77037, 77063, 77088, 77080, 77506, 77048, 77039, 77035, 77047, 77501, 77508, 77587, 77036, 77074, 77050, 77502, 77075, 77042, 77038, 77060, 77085, 77015, 77071, 77040, 77043, 77503, 77504, 77031, 77053, 77086, 77032, 77067, 77396, 77072, 77489, 77049, 77034, 77041, 77079, 77315, 77411, 77588, 77089, 77077, 77099, 77205, 77536, 77044, 77477, 77584, 77530, 77581, 77497, 77505, 77064, 77066, 77209, 77545, 77082, 77014, 77073 ,77090, 77325, 77347, 77338, 77084, 77496, 77083, 77059, 77069, 77065, 77068, 77478, 77062, 77459, 77487, 77498, 77413, 77094, 77549, 77346, 77070, 77562, 77571, 77546, 77578, 77598, 77507, 77095, 77388, 77373, 77058, 77379, 77479, 77339, 77572, 77532, 77387, 77391, 77383, 77450, 77407, 77449, 77522, 77429, 77586, 77521, 77345, 77365, 77574, 77573, 77481, 77386, 77512 ,77410, 77583

10606 Bassoon Drive, Houston, Texas 77025